We are delighted to confirm that the annual meeting of the RSC Macrocyclic and Supramolecular Chemistry Interest Group will be held virtually at the University of Liverpool on Tuesday 14th and Wednesday 15th December 2021.
Speakers arranged for this exciting event include:
Dr Alyssa-Jennifer Avestro, University of York
Priv.-Doz. Dr. Florian Beuerle, Julius-Maximilians-Universität Würzburg
Prof. Jonathan Clayden, University of Bristol
Prof. Dr. Max von Delius, Universität Ulm
Dr Tim Easun, University of Cardiff
Dr Rachel Evans, University of Cambridge
Dr Cally Haynes, University College London
Dr Lluïsa Pérez-García, University of Nottingham
Prof. John Steed, University of Durham
Prof. Sophia Yaliraki, Imperial College London
It's completely FREE to attend, however registration is compulsory.  If you'd like to find out more details, and register then please follow this external link: https://masc2021.wordpress.com/
Asynt's Dr Kerry Elgie will be attending the RSC Macrocyclic and Supramolecular Chemistry Meeting 2021 so if there's anything she can do to answer questions you may have relating to the huge range of Asynt laboratory tools we offer then you only need ask!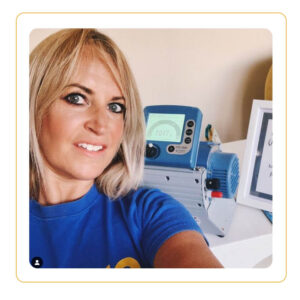 Asynt is also sponsoring the event, with some great prizes to be won with attendees encouraged to present their posters on Twitter.  We really hope that you'll get involved!