Forum Labo 2023 is taking place in Paris, France, from the 28th to 30th March.
This prestigious event is stuffed full with over 300 exhibitors sharing details of the latest practices, new innovations, and key laboratory equipment with thousands of scientists, researchers, laboratory technicians, students and scientific companies.
At Forum Labo 2023 you'll find showcases for a wide range of fields including pharma, biotech, chemistry, food industry, cosmetology, and the environment.  The organisers describe it as follows:
"Forum LABO, event of the CIFL, federates the profession of the laboratory: large, medium and small companies, startups, researchers, students, learned companies but also buyers and laboratory technicians of the public sector or pharmaceutical industries, chemicals, agri-food, cosmetics and biotechnology… to think and shape the laboratory of tomorrow.


Find a global offer and the latest innovations in the market for Research, Analysis and Control within five complementary universes: Laboratory Consumables, Chemical/ Reagent, Equipment, Scientific Instrumentation and Services.

This event allows its participants to live a unique professional moment, share their experiences and gain a better understanding of the issues for today and tomorrow."
What else is planned for Forum Labo 2023?
The organisers have arranged a fabulous programme of conferences within the two day event.  You can find full details of these via their website HERE.
You can register now to attend for FREE: https://badge.forumlabo.com/en/visitor/my-badge.htm
Come and say hello!
Visit our partners at Cloup on stand 4 D79 for a closer look at all the latest Asynt innovations.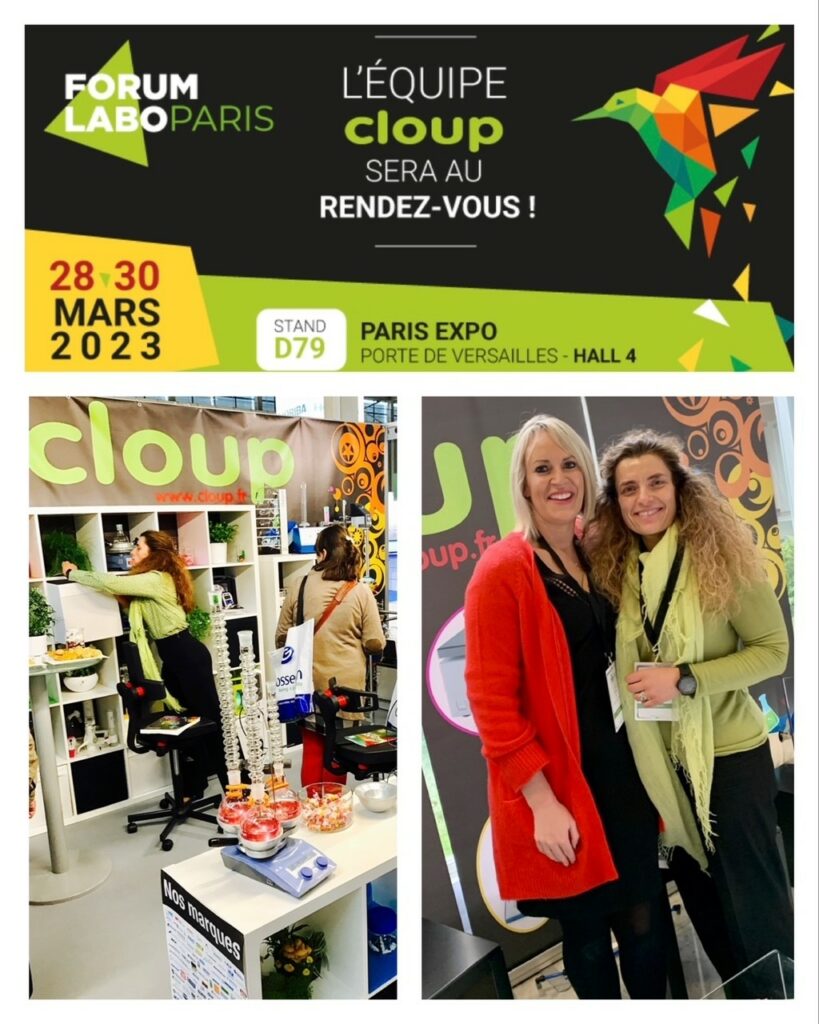 Find out how much simpler your life in the lab could be by making smart swaps like using DrySyn oil-free heating blocks instead of old-fashioned and potentially hazardous oil baths, and switching out your thirsty water condensers for the CondenSyn waterless air condensers.  You can also see the NEW CondenSyn MAXI for reflux or distillation for volumes of 1L +.
If you'd like to speak with Muriel and the rest of the team at Cloup prior to Forum Labo 2023 then you can find full contact details via our distributor area on our website here: https://www.asynt.com/distributors/france/ or reach out to us directly.  You can email [email protected], call us on +44 (0)1638 781 709, or talk to us via the LIVE CHAT box at the bottom right corner of your screen.