The 22nd European Symposium on Organic Chemistry (ESOC 2023) is taking place in Ghent, Belgium, from the 9th to 13th July and we can't wait!
With a packed programme as always, the organisers design this event to attract organic chemists from both industry and academia, and especially PhD students, postdocs, and young researchers will have plenty of opportunities for exchange and discussion.
The following topics are included in the ESOC 2023 programme:
Organic Synthesis and Methodology
Catalysis and C-H Bond Activation
Medicinal Chemistry and Chemical Biology
Organic Materials and Supramolecular Chemistry
Physical and Computational Organic Chemistry
Enabling Technologies
With a huge list of confirmed speakers (too many to detail here), it is definitely worth viewing the official event website to browse the names and the titles for the scheduled talks.  You can find these HERE. Don't forget to register to attend while you're perusing the website!
Abstracts are welcomed
All participants are invited to register and submit abstracts to be peer-reviewed for acceptance.  You can find the guidelines online HERE.
Deadline for abstract submission for oral communications is March 31st 2023
Deadline for abstract submission for posters is May 26th 2023
Come and say hello to Dr Kerry Elgie!
We are proud to confirm that Asynt is exhibiting at ESOC 2023.  Dr Kerry Elgie will have a great selection of the innovative, effective and sustainable laboratory solutions we offer available for you to examine.  Whether this is our safe, clean, oil-free heating block platform, DrySyn, our unique waterless air condensers, CondenSyn, or something illuminating – like the LightSyn Illumin8 parallel photoreactor, LightSyn Lighthouse batch photoreactor, or fReactor PhotoFLOW for photochemistry in Flow Chemistry!  We can also help you handle the pressure in your lab with our range of single and multi-position pressure reactors…
| | |
| --- | --- |
| DrySyn oil-free heating blocks | CondenSyn air condensers |
| Photochemistry solutions | Laboratory pressure reactors |
Kerry will also be able to help you with any queries you may have about how any of the wide range of laboratory tools we offer can help to improve both your results, and the quality of your time spent in the lab.  We do hope that you'll say hello if you're attending ESOC 2023!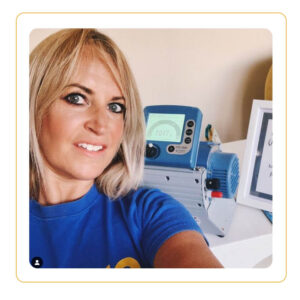 Don't wait until ESOC 2023 for all the latest Asynt news though
Just once a month, we send out a packed newsletter with all the latest Asynt product news, but it's not all about us!  We share useful tutorials, interesting blogs and sources you would probably enjoy, on-demand webinars (like the one below) and much more.  It takes just a few seconds to register and we'll never share your details with any third party, and we promise to never spam you!  Click now and be sure to keep up to date with laboratory life…

Here's that webinar we mentioned – we hope you enjoy it: