New webinar regarding development of microwave technology to improve the manufacture of industrial polymers:
CPI are an independent technology innovation centre and founding member of the High Value Manufacturing Catapult.  They have has announced a new project, Advanced Manufacturing of Polymers (AdMaP), that is developing microwave technology to heat reactors during the production of industrial polymers. This technology has the potential to significantly reduce batch processing times with less energy consumed, and produce a more homogenous, higher-quality product.
The AdMaP project brings together academic and industry stakeholders from across the polymer supply chain – including end-users – to develop an innovative means of heating reactor vessels with microwave energy. Exploiting the unique interaction of microwaves directly with the reaction mixture, enables highly controlled delivery of process heat to an AdMaP reactor. The technology is characterised by enhanced heating rates, reduced temperature gradients throughout the volume of the reactor and overall, a step-change improvement in vessel cycle time.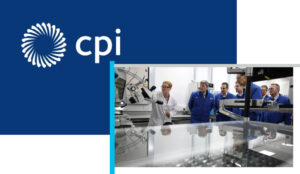 This technology is based on the direct coupling of electromagnetic energy to susceptible functional groups of the reaction mixture. This enables near instantaneous heating distributed evenly throughout the material. Requiring less energy use than traditional manufacturing methods, this technology produces a more homogenous product, eliminating the need for extensive downstream processing. However, industrial reactors can be too large to be heated with microwaves directly. The AdMaP project addresses this challenge, focusing on designing a pumped recirculation system that could be retrofitted onto existing reactors, without the need for costly direct replacement of these intensively used capital assets.
AkzoNobel, a global leader in polymer production is leading the development of the innovative AdMaP technology. The project's academic partner, the Microwave Process Engineering team, part of the Advanced Materials Research Group at the University of Nottingham, is leading the development of the microwave applicator technology, with Teledyne E2V providing the expertise to design and supply the microwave systems. INOX Design, a specialist in the design and fabrication of reactor systems, is responsible for the build of the reactor. CPI is leveraging its extensive network to identify end-users and engage with new commercial partners, as well as providing expertise in chemical engineering to support the design review and safety studies.
Get involved in developing microwave technology:
Dr Kerry Elgie will be joining the CPI partners on behalf of Asynt for an upcoming new webinar titled "Microwave heating for the advanced manufacturing of polymers" on 25th May at 12pm GMT where the project, and the technology, will be discussed.  Partners will be answering questions and explaining their work in more detail.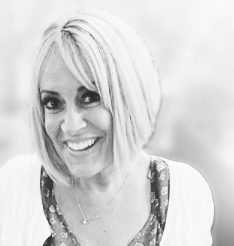 How to attend:
If you'd like to register to attend for free then you can do so via the CPI website page: https://www.uk-cpi.com/events/market-specific-what-is-the-problem-we-are-facing-in-the-market
Speakers scheduled for the webinar:
Professor Chris Dodds — Head of Department, Chemical and Environmental Engineering, University of Nottingham.
Dr Adam Buttress — Advanced Materials Research Group, University of Nottingham
Nigel Okey — Principal Scientist — Process Technology, 

CPI