CHEMUK 2023 is taking place on the 10th & 11th May and the Asynt team can't wait!  With 1 exhibition but 3 show zones, there's plenty to see and do.  There are over 400 registered exhibitors and over 150 speakers too.
The featured zones at CHEMUK 2023 are:
Chemical industries supply chain
Chemical, process & plant engineering
New for 2023: Chemlab
Speakers scheduled for the event
The speaker programme has a combined 40+hrs of presentation and panel sessions, providing vital market intelligence, tech insight, best practice, case studies, solutions updates and more! All presentations are free to attend.
You can find all the details and get your schedule organised by reviewing the information on the event website here: www.chemicalukexpo.com/speaker-programme/
We'll be there!
We hope that if you're visiting the show, you'll visit the Asynt stand (E76) as we'll be showing off a NEW product range in addition to wide catalogue of innovative, effective, and sustainable laboratory tools.  Come and take a closer look at our breakthrough photochemistry solutions, accessible Flow Chemistry platforms, benchtop synthesis and scale up tools & much more.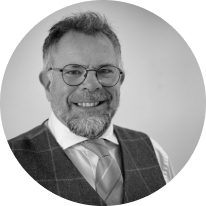 Martyn Fordham, Head of Product Development at Asynt, is also giving a presentation on Wednesday 10th at 11am on Stage 5.
Title: Why use flow chemistry?
Scientists use flow chemistry as a powerful technique for carrying out chemical reactions in a continuous flow stream. This approach offers several advantages over traditional batch reactions, including:
1. Improved reaction control: In flow chemistry, the reactants are continuously pumped through a reactor, allowing for precise control of reaction conditions such as temperature, pressure, and reaction time. This results in improved reaction selectivity and yield, as well as reduced side reactions and waste.
2. Scalability: Flow chemistry allows for easy scale-up of reactions by simply adjusting the flow rate and reactor size, which makes it an attractive method for industrial production.
3. Safety: Flow chemistry can be a safer alternative to traditional batch reactions, as the smaller reaction volumes and precise control of reaction conditions can reduce the risk of chemical accidents.
4. Novel reaction discovery: Flow chemistry allows for the rapid screening of a large number of reaction conditions, which can lead to the discovery of novel reactions and new synthetic pathways.
Overall, flow chemistry is a valuable tool for modern synthetic chemistry and has enabled the development of new synthetic methods and processes that were previously difficult or impossible to achieve with traditional batch reactions.
Click the image below to download a PDF map of the exhibitors and plan your visit to to say hello to the Asynt team!
Register now and get CHEMUK 2023 on your diary – you won't want to miss it!
Click here: REGISTER NOW FOR FREE