What's happening at CHEMUK 2021:
The CHEMUK 2021 EXPO & Speaker Programme brings together the UK's industrial chemicals, biochemical, chemicals processing & chemical product formulation industries.  Taking place in Birmingham, UK in September, the event is free to attend and has free parking.
With over 140 speakers and 40+ hours of presentations as well as panel sessions, feature sessions, best practice & market intelligence features and technology/market features there's something for everyone.  There are also over 350 exhibitors so it's an incredible opportunity to find out what's happening in the world of chemistry technologies.
You can find out more details about this event and register (for free) to attend via the website: HERE.
We'll see you there!
Asynt will be exhibiting at this exciting event – you'll have the opportunity to take a closer look at our wide range of laboratory apparatus including the world renowned DrySyn heating and cooling block systems, CondenSyn waterless air condensers, fReactor flow chemistry platform, ReactoMate controlled lab reactors and our single and parallel pressure reactors.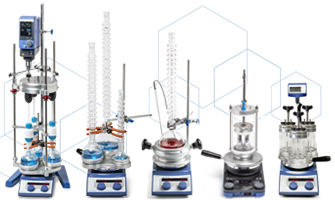 The Asynt team will be on hand to answer any questions you may have so if you'd like to arrange a meeting for while you're on site there then please do get in touch via [email protected] – otherwise, we'll be so glad to see you there on the stand and we hope you'll come and say hello!

Where to find us:
The Asynt team along with experts from temperature control specialists, Huber, and vacuum specialists, Vacuubrand, will be on stand J61.  We look forward to seeing you!