No Material Limits
Collaborate, Innovate, Create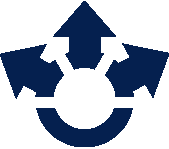 We understand that chemical compatibility is a key factor when designing any scientific apparatus and we are able to utilise a wide range of materials in our design and manufacturing processes.  Backed by a team of scientists and engineers with an assorted range of skills and experience, we are able to offer solutions in a wide range of materials.  By combining elements of several engineering areas and materials, we can create bespoke solutions to meet your needs.
Combining all the elements
Mechanical engineering of metals, including:

Stainless Steel
Aluminium
Inconel
Hastelloy

Scientific glass manufacture, with expertise in borosilicate and quartz glass
Engineering of fluoropolymer materials such as PTFE
Engineering of other thermoplastics, including:

Acrylic
Polypropylene
PEEK
Polycarbonate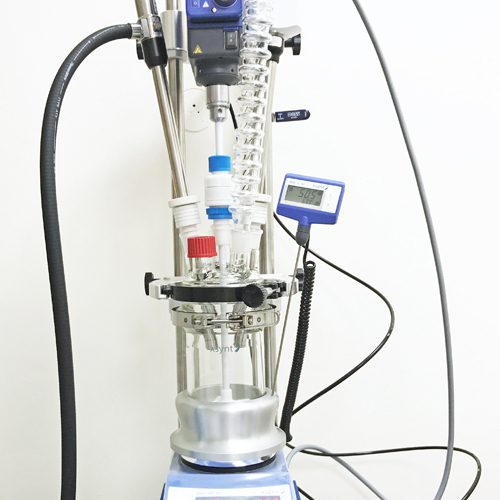 Some Examples of Our Use of Different Materials Include: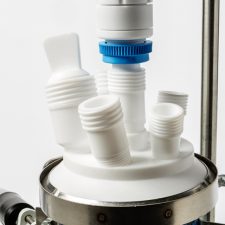 PTFE
The only limit is our combined imagination when manufacturing PTFE apparatus: lids, shafts, baffles, beakers, reactors and more.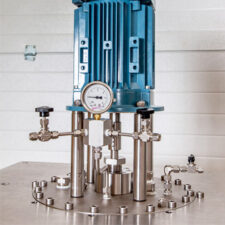 Pressure Reactors
Choose from any grade of Stainless Steel (316. 316L, 304, 304L), Hastelloy (C276, C22), Inconel, or having different components made of different materials all in the same pressure reactor - depending on your chemistry.
Polycarbonate Compact Laboratory Safety Shields
Made to measure to suit your apparatus and your laboratory space.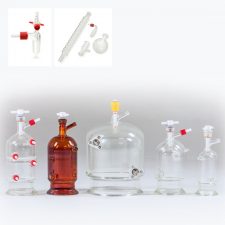 Glass Apparatus
Custom borosilicate vessels, condensers, filters etc to suit your precise requirements.