DrySyn Classic Reflux Package
Package Deal 4 – Part Number:  ASY-OS-104
The DrySyn Classic Reflux Package includes:
1 x DrySyn Classic 1,000 mL base with heat resistant handles
1 x DrySyn Classic 500 mL insert
1 x CondenSyn 450mm waterless air condenser
Please contact us today for further details or to request a quotation.
Only £665 - saving £116 off RRP. (subject to carriage & tax) - Offer available from 1st January to 30th June 2023. Please contact us for further information.
UK / Europe / Global Delivery
Developed in collaboration with our clients / Bespoke design service
Committed to developing sustainable & practical improvements for scientists worldwide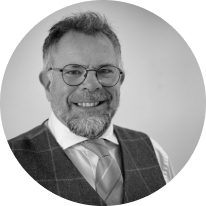 Asynt's unique range of innovative and sustainable products/services are developed by chemists for chemists - to make your lab life easier.
Martyn Fordham, MD
Customers also purchased