Huber Petite Fleur & Grande Fleur
The small Huber Tangos mark the entry level into the world of Unistats. The compact dimensions and unique thermodynamics make the Petite Fleur and Grande Fleur ideal for precise temperature control of research reactors.
Like all Huber Unistats, the Petite/Grande Fleur models have unique thermodynamic properties. In a direct comparison to other devices in this price class the systems stand alone when it comes to the highest temperature control speed. All models are extremely space saving, simple to operate and can be used flexibly at working temperatures of -40 to +200°C.
A space-saving design with unique thermodynamics.  Available in a range of capacities:
UK / Europe / Global Delivery
Developed in collaboration with our clients / Bespoke design service
Committed to developing sustainable & practical improvements for scientists worldwide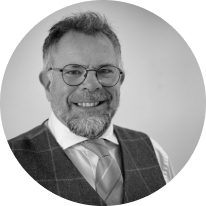 Asynt's unique range of innovative and sustainable products/services are developed by chemists for chemists - to make your lab life easier.
Martyn Fordham, MD
Customers also purchased