Huber Octagon Manifold
Introducing the Huber Octagon 8 port manifold.
This chemically resistant and thermally robust manifold allows quick and easy connection/disconnection of up to 8 devices to a recirculating chiller loop.
The mating male/female CPC quick connects are both valved, allowing devices be added/removed without having to stop and drain the chiller unit.
Tube connection:
Inlet: 3/8″ (approx. 10 mm)
Outlet: 1/4″ (approx. 8 mm)
Suitable for use at -40 … +80 °C.
Max. pressure: 1.5 bar
2 Octagon Manifolds required per recirculating chiller
UK / Europe / Global Delivery
Developed in collaboration with our clients / Bespoke design service
Committed to developing sustainable & practical improvements for scientists worldwide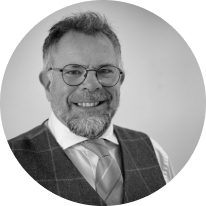 Asynt's unique range of innovative and sustainable products/services are developed by chemists for chemists - to make your lab life easier.
Martyn Fordham, MD
Customers also purchased