E-Grade Exclusive
The Huber E-Grade Exclusive is a premium upgrade package for the software on Huber temperature control systems.
To explain what this actually means for the user, Huber Pilot ONE controllers have various different levels of software available which the manufacturer refers to as E-Grades.
Basic: Open bath units (such as the Huber Ministat range) are supplied with this software as standard.
Professional: The highest level available as "standard", this is utilised for the Huber Unistat range.
Explore: This option for the Huber Unistat is ideally suited for the development and optimisation of processes, the determination of heat balances and abort criteria, use tests of raw materials and for the advance data collection for scale-up trials.
Exclusive: With more available features, users can choose to purchase an upgrade code to utilise these with a unit already in the laboratory, or as part of a new purchase.
What are the additional features included in the E-Grade "Exclusive"?
(Compared to E-Grade "Basic")
Temperature control mode (Internal/Process)
Process data logging direct to USB stick
Display resolution 0,01°C
Programmer with 3 programs (max. 15 steps)
Ramp function (linear)
TAC (True Adaptive Control)
Saving/loading via USB
It's simple to upgrade;  users purchase a registration code which they enter on their Huber apparatus to access the additional features.
Depending on budget and application, a controller can be selected that meets the users applications requirements.
If only basic functionality is needed then an inexpensive model with an KISS/OLÉ controller may suit your purpose perfectly.
If your application requires more extensive features, to opt for a unit that has the powerful Pilot ONE controller could be more suitable.
Pilot ONE models offer the added advantage of functionality upgrades with "E-grades" where the software can be updated by entering a unit specific upgrade code.  No hardware or software updates are required for the features to be accessed once the code is entered.  The access code is directly linked to the serial number of the unit the upgrade is to be installed on.
Comparison of controllers:
Function / Features
Pilot ONE
with E-grade "Professional"
Pilot ONE
with E-grade "Exclusive"
Pilot ONE
with E-grade "Basic"
KISS
(Circulators)
OLÉ
(Chiller)
Thermoregulation
Temperature control mode
(Internal, Process)
Programmer
10 Prg. / max. 100 steps
3 Prg. / max. 15 steps
Ramp function
linear,
non-linear
linear
Controller parameter tuning
TAC (True Adaptive Control)
TAC (True Adaptive Control)
predefined 1
predefined
predefined
Calibration for control sensor (Internal, Process)
5 Point
5 Point
2 Point
1 Point
1 Point
Monitoring (Level protection, Over temperature protection) 2
Adjustable limit alarms
VPC (Variable Pressure Control) 3
Venting program
Compressor automatic control
Set point limits
UK / Europe / Global Delivery
Developed in collaboration with our clients / Bespoke design service
Committed to developing sustainable & practical improvements for scientists worldwide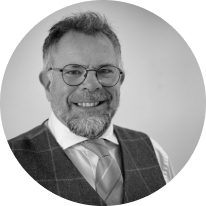 Asynt's unique range of innovative and sustainable products/services are developed by chemists for chemists - to make your lab life easier.
Martyn Fordham, MD
Customers also purchased