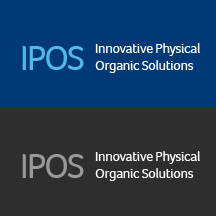 Innovative Physical Organic Solutions (IPOS) are a research group based within the University of Huddersfield, concentrating predominantly on external customer contracts in the fields of Process Development, analytical and novel technology development.
Headed by Prof. John Atherton, IPOS offer training courses in Chemical Process Development designed to provide chemists with essential tools and knowledge for efficient process understanding and optimisation.
The complexities associated with optimising and scaling-up laboratory processes is something not generally taught in universities. As such, graduates entering employment often have little experience in the requirements of industrial process development. Asynt work closely with IPOS to provide essential tools and know-how for efficient process understanding and optimisation. Several such factors are assessing how various types of agitator, the size and shape of the reactor and the addition of baffles affect mixing capabilities.
Improvements can be made as simply as follows:
Changing from an elongated reactor ("sausage shape") to a squat reaction vessel
Replacing anchor stirrers with four pitch paddles blades
Via the addition of baffles
Read more about IPOS here: http://www.ipos.org.uk and find out more about the range of Jacketed Reaction Vessel systems available from Asynt HERE