It's been a while since I wrote a blog (tut) so thought I would give an update of some of the things we have been up to: work, play and new.
Back in April Arran and I headed over to San Francisco for the 253rd American Chemical Society Congress and Exposition.  For those not familiar with the ACS, it's usually a very large gathering of chemists (over 10,000 visitors attend with 400 exhibiting companies) and we were there to set up and display many of the Asynt products to interested chemists at the expo.  The exhibition starts on the Sunday afternoon so we needed to be set up prior to then and elected for an early start on the Saturday so we could then enjoy the bulk of the day and some of Sunday too exploring the beautiful sights of San Francisco.
Arran and I both wanted to see the Golden Gate bridge up close, so we decided to hire bicycles to ride over the bridge for a cold drink over on the other side by the coast.  This proved to be an absolutely brilliant way to see the bridge but we did cheat a little and went for battery assisted bikes (have you seen the hills in SF?!).  The bridge is a most impressive piece of civil engineering for its time and rates highly in my book alongside other historical structures such as the Forth Bridge in Scotland.  We managed to squeeze a visit into Alcatraz as well and I have to say it's well worth heading there; I found it to be one of the best put together historical attractions I have been to anywhere.
Of course no visit to San Francisco is complete unless you ride the Cable Cars!  These fascinating tram like vehicles are driven by cables recessed in the road – the slopes they traverse are quite serious and one wonders just how it all works so well and safely too.  We used the Cable Car one evening after the exposition had closed for the day to "sort of" head back to our hotel and what was fun for me and Arran was being encouraged by the staff to literally stand on the running boards as they went along, basically overhanging the street whilst moving!  I wonder if that would be allowed now if they were designing them today?
One of the highlights over the past couple of months has been the launch of a new parallel reactor we are calling the DrySyn Octo (has 8 x reaction positions).  This was a development during the latter part of last year where we worked very closely with a medicinal chemistry CRO to develop a simple parallel synthesizer which would allow chemists to perform experiments under controlled atmosphere conditions (N2) with heating, stirring and gentle reflux.  The design had the caveat that the consumables (tubes and septums) should not cost a lot and be generally available keeping the ongoing costs of ownership low.  The launch was a better success then we had expected with us selling out of our first production run in one month.  Oh, by the way, the Octo units have exactly the same footprint as our DrySyn MULTI inserts so one can use a standard DrySyn MULTI base plate and put 3 x of these Octo reactors together in a footprint no larger than a hotplate stirrer allowing up to 24 reactions in parallel!  We offer 3 x Octo units with a 3 position MULTI base plate as package option (saving some money) we call this the Octo PLUS (get it?  Octo +) cue the tumbleweed!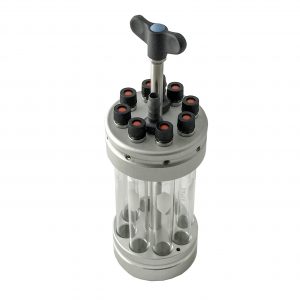 This May/June we welcomed an Internship (Jonathan Fordham) student from France to Asynt, with a project here based on IT and the Internet.  Jonathan has been a great asset to the Asynt team whilst working here with his project; he has been also teaching us some French and has joined in with many of the company's social activities.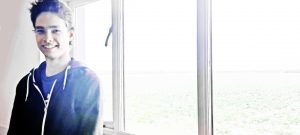 Each year we support a local charity Go-Kart race.  Last year our team of drivers came very close to winning this event which has 20 teams each of 3 drivers racing in a 90 minute endurance race.  However this year our fastest driver (Arran) was unavailable due to customer commitments so the team had to consist of me, our electronics engineer Pete and (for light weight acceleration advantage) Jonathan.  30C temperatures made it a true endurance with us each taking 15 minute slots, regardless it was just so much fun with us all grinning despite us finishing 14th!  The point of the event, whilst great fun for all participants, was to raise a substantial amount of money for two charities; This year's good causes were St Nicholas Hospice in Bury St Edmunds and also Breast Cancer Now.  We were so pleased to participate and represent Asynt at this wonderful fund-raising event.
If you'd like your own funky Asynt t-shirt like the one I am wearing, just ping us a nice email stating your interest and the first ten we receive will be eligible for one! We will contact you to confirm if you're one of the lucky ten but please ensure you send your full address and preferred tshirt size (S/M/L/XL) on your email! Send to enquiries@asynt.com